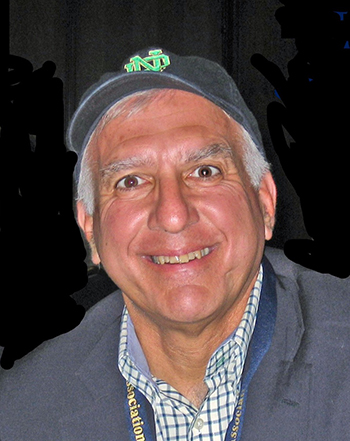 This is a free, non-commercial  website, intended to be a resource for those who are interested in 20th Century American History.
I am a retired lawyer. I practiced law in Phoenix, Arizona (civil commercial litigation) for 35 years. I have been married to Jean for 34 years. We have two adult children, Katie and Anthony.
I am interested in current events, college sports and music. I spend my time traveling, going to concerts, trying to keep in shape and reading all kinds of genres, but mostly about history.
Prior to going to law school at the University of Notre Dame Law School, I was a high school social studies teacher and varsity soccer coach for eight years at my alma mater, St. Rose High School in Belmar, NJ. I mostly taught Twentieth Century American History, and electives in American Government and Peace Studies (International Relations).
I graduated college (majoring in political science) and began teaching in the late 1960s. Not surprisingly, during that time, I was influenced by the great topical singers and songwriters of the day, e.g. Baez, Dylan, Ochs, Paxton, Seeger, etc.  By listening to the "protest music" of the 60s, I learned that topical songs, otherwise folk music, were really oral histories reflecting the thoughts and feelings of the times in a more authentic way than sterile history books. I realized that using topical songs to supplement classroom activities could engage the students and make the lessons more interesting.
However, music was not as readily available then, as it is now with the internet. That was the days before personal tape recorders and play lists. It was difficult to compile songs to play them in the classroom. One had to rely on one's personal record collection, and, on a teacher's salary, there was only so much money for albums, even though they only cost a couple of dollars at Two Guys. So, I played music in the history class when I had access to relevant recordings, which in my mind was not nearly often enough. I believed that the learning process was lessened as a result lack of availability of music resources.
Time went by. Although I left teaching for law, my interest in topical (folk) songs never dissipated. But, access to such music greatly increased with more and more sophisticated digital technology. I continued to collect albums (CDs), and I made play lists from my own recordings and tapes and records of friends. I remembered that I wished I had these songs when I was teaching. I decided that someday I would compile a collection of songs that teachers could use in the classroom and others could use in their studies.
Thus, although the majority of research and organization for this project has occurred in the two plus years since my retirement, this project was actually started more than four decades ago. It arises out of reflections on my teaching experience and my love for topical/folk music. I hope that others find it useful and enjoyable.
If you have comments, or wish to add anything for the benefit of the readers of this work, please use the discussion section of this site, or I can be reached at mpalumbo424@gmail.com.